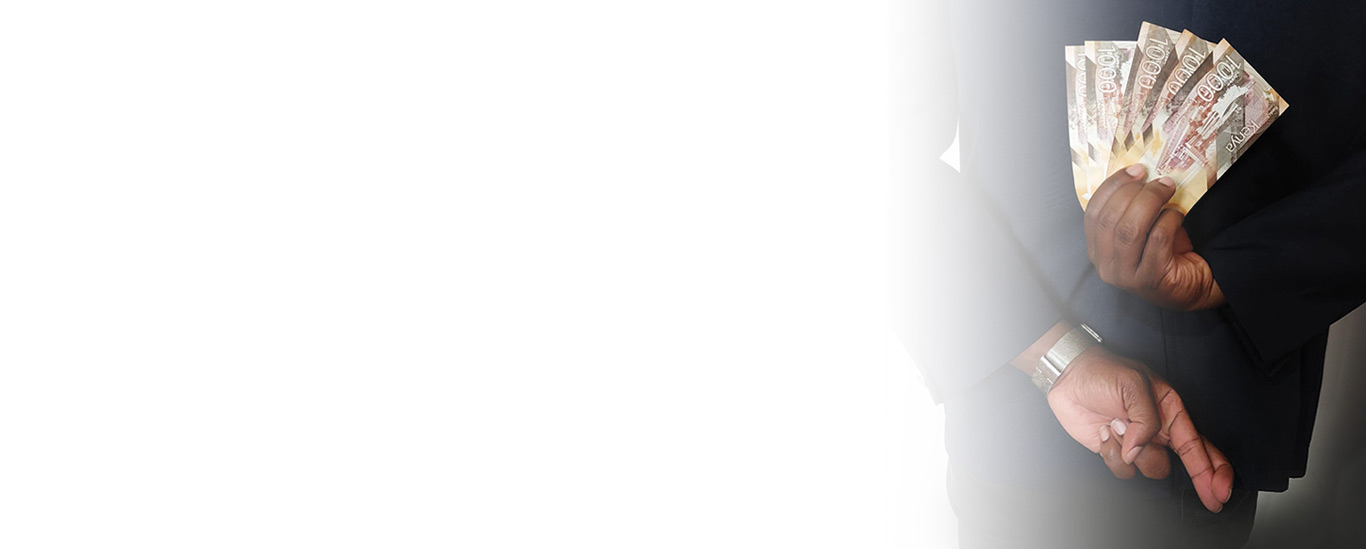 Tobacco Industry Interference
in Kenya
Tobacco industry interference in the development and implementation of tobacco control policies in Kenya has been increasing from 1990 to date.
The legal provisions to prevent industry interference that were adopted in Kenya in 2014 have not been comprehensively implemented and more should be done to ensure compliance.
Tobacco kills approximately 12,000 Kenyans per year and costs the economy KES 3 billion annually in healthcare expenditure and indirect costs associated with lost productivity due to early mortality and morbidity.
Historically, tobacco control efforts have been opposed by the tobacco industry.
This page provides information on the tactics used by the tobacco industry in Kenya to interfere with policy development and implementation, compares the level of interference in Kenya against that in other African countries, describes the tobacco industry players and those who represent their interests, demystifies common tobacco industry myths and provides recommendations on how to address industry interference.
Kenya is currently ranked 8th out of 80 countries participating in the Global Tobacco Industry Interference Index, with a score of 39.
---
---
The Global Tobacco Industry Interference Index measures how governments are implementing Article 5.3 of the WHO FCTC and its Implementation Guidelines, based on civil society responses to a questionnaire using information from publicly available sources.
Data from the Global Tobacco Industry Interference survey covering 2019, 2020 and 2021, suggest that tobacco industry interference in Kenya increased between 2019 and 2020.
The tobacco industry uses various tactics to oppose, delay, and disrupt the adoption and implementation of tobacco control policies.
One such tactic is the use of front groups. However, because the use of front groups is extensive, we have discussed it at length in the next section. The infographic below outlines how some tactics have been used in Kenya:
Tobacco Industry Interference Tactics
The tobacco industry in Kenya uses front groups to oppose tobacco control legislation, sway opinions on the health impact of tobacco use, and argue the impact of tobacco regulation on business, trade, investment, and farmer welfare.
Because of the proven harmful nature of its product, and its vested commercial interest in the outcomes of any policies affecting its product, the tobacco industry has lost credibility with the public and policymakers. It therefore uses seemingly independent and "credible" third parties to communicate its pro-tobacco and anti-tobacco-control arguments.
Ref 12
As the harms from traditional tobacco products have become better understood, and amidst increasing regulation and shrinking markets, the tobacco industry has pivoted by developing and marketing novel tobacco and nicotine products.
WHO defines a novel tobacco product as a tobacco product that employs new or unconventional technology (such as vaporization of tobacco into the lungs), or a product that has been on the market in a country for a limited period of time or is newly introduced in a given country, and/or a product which has been or could be marketed with claims of reduced risk.
In September 2020, British American Tobacco Kenya (BATK) lobbied the KRA to exempt nicotine pouches from tax for 3 years and, after the 3-year period, to have them taxed at a lower rate than normal cigarettes. BATK claimed this exemption was reasonable "due to the size of foreign direct investment" and referred to BATK establishing exports of the product.
Kenyan cigarette producers produced 18.35 billion cigarettes in 2019.
---
Kenya Tobacco Industry Market Share, 2011-2020
---
British American Tobacco Kenya (BATK) is the primary actor in tobacco manufacturing and distribution in Kenya, owning 71.5% of the market share, followed by Mastermind Tobacco Kenya (MTK), which owns 15.9% of the market share.
The Guidelines for the Implementation of Art 5.3 of the WHO FCTC
The 2019, 2020 and 2021 Kenyan Tobacco Industry interference reports also make recommendations on what sections of the Tobacco Control Regulations 2014 (TCR 2014) on preventing Tobacco Industry interference have not yet been implemented, and how protection of Kenya's tobacco control policies from industry interference can be strengthened. These include:
Ref 3